March 12, 2021
Ilana Rachel Daniel
Speaking with the German Corona-Ausschuss / Corona investigative committee
March 1, 2021
Ilana Rachel Daniel – Israeli opposition official (Rappeh Party) pleas for help
Israel is currently experiencing a very Orwellian lockdown that created a populist movement, that is now an opposition party called "Rappeh". An official from this Rappeh Party has made an international plea for help and issues a terrifying warning.
This is an urgent warning how our future will look like.
March 8, 2021
Watch Dolores CaHill explaining mRNA "vaccines" on Danish Television.
March 11, 2021
'Truth' RFK, JR and Naomi Wolf: Fighting for our constitutional rights
February 17, 2021
Sondersitzung: The Great Recall – International
Important international session of the German Corona investigative committee, mostly in English!
February 17,2021
Sondersitzung: The Great Recall – International
Lawyers Dr. Reiner Fuellmich, Dr. Justus P. Hoffmann, Antonia Fischer and lawyer Viviane Fischer discuss laws and lawsuits with American Robert F. Kennedy Jr., Austrian lawyer Mag. Gerold Beneder, Austrian lawyer Dr. Michael Brunner, German lawyer Ralf Ludwig, Italian lawyer Renate Holzeisen, Italian former anti-mafia prosecutor and Judge Dr. Angelo Georgiani, French journalist and activist Senta Depuydt, a lawyer from the Netherlands, German lawyer Jens Biermann in Spain, and the Israeli attorney Tamir Turgal.
https://www.bitchute.com/video/OmhaaTrhGOzq/
https://lbry.tv/@neverlosetruth:0/Sondersitzung-The-Great-Recall—International:6
February 7, 2021
Irish Professor Dolores Cahill and French Geneticist Alexandra H. Cause on Covid-19 Vaccine
https://lbry.tv/@MKWhiteRabbit.ENGLISH:d/Irish-Professor-Dolores-Cahill-French-Geneticist-Alexandra-H.-Caude-on-C-19-Vaccine:4
January 19, 2021
The Ten Stages of Genocide
Examining the "10 Stages of Genocide" created by the American genocide scholar Gregory H Stanton, we come to see the horrific conditions from the past dictatorships reflected right in front of our faces. We are on a path to global genocide.
January 2021
The New Normal
It's January 2021, the world is in lockdown and our economy is on the brink of collapse.
Will the new vaccine enable our lives to return back to normal or does it mark a pivotal point in the evolution of humanity (one that is driven by artificial intelligence, will reimagine capitalism and be governed by extreme tyrannical laws that are dictated by global elites)?
The New Normal, a factual, 50-minute documentary, investigates The Fourth Industrial Revolution, what the 1% has to gain and the rest of us are about to lose.
https://happen.network/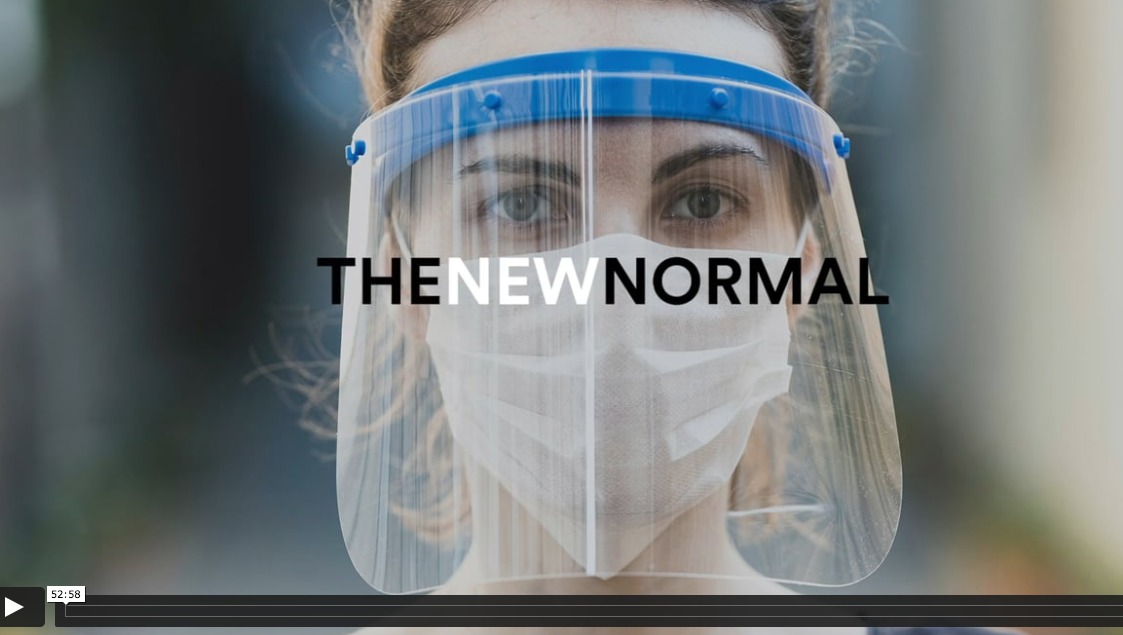 December 2020
Why people may start dying a few month after the mRNA vaccintion – Dolores CaHill
Plandemic
Humanity is imprisoned by a killer pandemic. People are being arrested for surfing in the ocean and meditating in nature. Nations are collapsing. Hungry citizens are rioting for food. The media has generated so much confusion and fear that people are begging for salvation in a syringe. Billionaire patent owners are pushing for globally mandated vaccines. Anyone who refuses to be injected with experimental poisons will be prohibited from travel, education and work. No, this is not a synopsis for a new horror movie. This is our current reality.
All information is deemed accurate but not guaranteed and should be independently verified.