We are in a PCR false positive pseudo-epidemic created by a scientifically meaningless PCR Test.
In mid-January 2020 a PCR (RT-PCR)diagnostic test protocol ("Detection of 2019 novel coronavirus (2019-nCoV) by real-time RT-PCR" )was created …… find more information here. 👉🏼
Fauci knew that the PCR Tests is done by to high cycles above 35 (which are fake positives) in Juli 2020
Kary Mullins PCR Inventor:
"PCR is just a process..it does not tell you that you are sick."
"With PCR, if you do it well, you can find almost anything in anybody."
Dr Karyy Mullins – Inventor of the PCR test and Nobel Prize winning scientist
Extended interview
Interview
January 23, 2021
Return to Wuhan: What Life Is Like One Year Later / NBC Nightly News
Dr. Wu Zunyou / Chinese Center For Disease Control
"They didn't isolate the virus. That's the issue."
Correlation Between 3790 Quantitative Polymerase Chain Reaction–Positives Samples and Positive Cell Cultures
Non-infectious/ Maybe infectious/ Infectious
WHO – Drosten Protocol
Diagnostic detection of 2019-nCoV by real-time RT-PCR
CDC 2019-Novel Coronavirus (2019-nCoV) Real-Time RT-PCR Diagnostic Panel
For Emergency Use Only
Instructions for Use
Virology, transmission, and pathogenesis of SARS-CoV-2
https://www.bmj.com/content/371/bmj.m3862
Reverse transcription polymerase chain reaction (RT-PCR) tests can detect viral SARS-CoV-2 RNA in the upper respiratory tract for a mean of 17 days; however, detection of viral RNA does not necessarily equate to infectiousness, and viral culture from PCR positive upper respiratory tract samples has been rarely positive beyond nine days of illness

Symptomatic and pre-symptomatic transmission (1-2 days before symptom onset), is likely to play a greater role in the spread of SARS-CoV-2 than asymptomatic transmission

A wide range of virus-neutralising antibodies have been reported, and emerging evidence suggests that these may correlate with severity of illness but wane over time

Most clinical presentations are mild, and the typical pattern of covid-19 more resembles an influenza-like illness—which includes fever, cough, malaise, myalgia, headache, and taste and smell disturbance—rather than severe pneumonia

cobas® SARS-CoV-2 Test
Hoffmann-La Roche
– This test has not been FDA cleared or approved
– Clinical correlation with patient history and other diagnostic information is necessary to determine patient infection status. Positive results do not rule out bacterial infection or co-infection with other viruses.
Kary Mullins about Anthony Fauci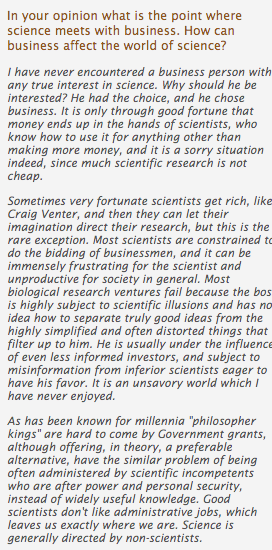 Jens Spahn, German Minister of Health
"We now have to be careful that we don't have too many false positives due to too much testing."
All information is deemed accurate but not guaranteed and should be independently verified.